The Parts of Your IM Business You Want to Outsource
Thursday, December 30th, 2010 at 09:18
Outsource – Yes or No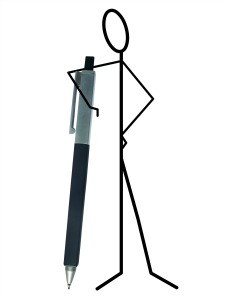 Outsource if you want to succeed at Internet Marketing then you will have to work extremely hard. There will be many tasks you'll have to accomplish on a routine basis. After you've been in Internet Marketing for awhile, you'll get so busy that you'll have to outsource some of the work. Here are the parts of your IM business you'll want to consider when making the decision to outsource once you get to that point.
Outsource – Options
There are so many things that you are in charge with by owning an online business. It is important to be aware of all the tasks that need to be completed. On a routine bases you should review each and every task so that you can manage each one appropriately.
If you are running an online business you should already have a list of everything you need to do on a daily, weekly, monthly and yearly basis. Anything you do can be outsourced at least to some degree. You will need to make the hard decisions on what to oursource and what you want to do yourself.
Outsource – Tasks You Should Consider for Outsourcing
Website Creation and Modification – Hire someone to accomplish the entire build. Hire someone setup your website with all the common plugins and/or specific plugins you want. Hire a website consultant to help you with the process.
Website Maintenance – There are daily chores to accomplish when you have a website that you can outsource. Check the site for proper operation. Check for and clean up spam. Ensure that all plugins and WordPress are up to date.
Providing Page and Post Content – Part or all of your content can be outsourced but personally I like creating all of my content on my own to ensure no one else is going to have the same content. Many outsourced writers do a very good job and create content just for you. Others use one writeup and run it through software to change it up several times. It is only a matter of time before something is duplicated elsewhere and you take a major hit from the search engines.
Site Graphics – If you do not know a lot about creating special graphics on your own, don't feel alone. The most common outsourcing is having graphics and headers built for websites. Take your time searching for good graphic artists that have affordable prices.
Forum Moderator – If you want a forum on your site but do not have the time to be in there every day, you can hire someone to moderate it for you or manage the membership portion of you site.
Membership Setup and/or Operation – Just like the forum moderator you can hire someone to build and manage you membership area. Someone with a great deal of experience with membership sites can improve the entire feel of your site.
Squeeze Page Creation – When you are ready to sell your products or membership on line, it is a smart thing to hire an expert. This is your money maker and writing squeeze/sales pages is where the rubber meets the road.
Outsource – No
First of all, when you outsource you're paying other people to do work for you. You can outsource just about any part of your Internet Marketing business. The more you can outsource the faster you'll be able to make money. However, there are some parts of your IM business that you don't want to outsource. These are the parts that you're really good at and the parts that you enjoy working on.
Outsource – Yes
On the contrary, the parts of your IM business you want to outsource are those tasks that you don't like and/or those parts that you aren't good at. So, if you aren't any good at writing then you would want to outsource writing articles. This will allow you to concentrate on the things that you're good at and the things you enjoy. So, everything that is done for your business will be done by someone who is good at what's being done. This will greatly improve your business.
So, the parts of your IM business you want to outsource are those parts that you aren't good at and/or those parts that you don't like to do. If you outsource these things then you will be able to concentrate on the things that you like and the things that you're good at. This will help make you happier and it will also make your business better.
Outsource – Where do I look?
You can find many industrious folks on Warrior Forum. This is a good place to find some good tools for completing mundane tasks for your business also.
Fiverr is the best source I've run across for almost any task. If it is not already listed, you can ask for what you want and someone will contact you. Then you get it done for five bucks. Pretty cool.
Then there is always a Google search where you can find vendors with sites for specific tasks.
Outsource – Summary
All of this sounds really good, right? Well I also want to remind you that THIS IS STILL YOUR BUSINESS. YOU have to be in charge of all aspects of your business. So find the right type of person to do the job up to your very own standards. The end result of anything you outsource reflects on your business and you personally. Demand excellence and review/correct the final product.
To Your Incredible Success!
Jay
Related Posts You May Be Interested In:
Tagged with: Home Business
Filed under: Outsource
Like this post? Subscribe to my RSS feed and get loads more!