Keyword Optimization and Phrases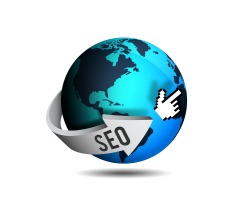 Keyword Optimization is mandatory for those who want to create a successful web site. Regularly, search engines visit your web site pages to determine if your content matches search terms that are commonly used. So if you have the right keyword or phrases which are similar to those search terms that are most often used, then there's a high probability that your web site will rank well in the search engines. Keyword optimization as most agree is a very complex topic. However, this concept can be simplified into ten rules, and if you use these rules effectively via your web site then you are guaranteed a higher ranking in the search engines.
Rules 1-5
It is wise that you select at least one keyword phrase for each of your web pages or posts.
Web site owners should target only two to three multiple keyword phrases for each of their web pages.
Always select keyword phrases or keywords that suit and match your web sites overall theme. For example, if you have a web site which focuses on celebrity fashion, do not select a keyword phrase such as "medical school".
Those who search the popularity of keywords earlier are more likely to have success with the keyword optimization. There are free tools available to help those who require assistance in keyword optimization, for example, "Google keyword tool".
Ensure that the keyword you have selected is correctly spelled. There are numerous people who may think otherwise and believe that misspelling words is an effective way to generate traffic and viewers to your web site. Well the fact is that any misspelling of keywords intentionally is a result of poor strategic keyword optimization. Your web site will be much better, if you do not take that risk.
Rules 6-10
You should also select a keyword phrase or keyword that is popular, but not too popular- as your objective should be to select a keyword that most Internet viewers are looking for, while at the same time avoiding keywords that have been used too much by established online sites.
You should aim at targeting your keyword phrases into your content.
Ensure that you use the targeted keywords or keyword phrases in your article title.
Make sure that you use your keyword in Meta descriptions and titles, because this is the most relevant rule in the field of keyword optimization.
Avoid using too many keywords as this may make your content appear like spam in search engines. It is best that use your keywords in moderation.
Conclusion
Considering the latter points, keyword optimization may now appear like a difficult task for you, but trust me it is worth the time. Thus, as a web site owner it is necessary that you learn how keyword optimization works because with the right keyword on your web page, search engines are more likely to see and reward your effort by improving your ranking and increasing your traffic.
Resources for you:
Keyword Tool Box – Keyword Tester; Google Adsense; Google Webmaster Center – Site Tips to improve SEO; and there is a bunch more.
Related Posts You May Be Interested In: