Niche Marketing – Basic Principles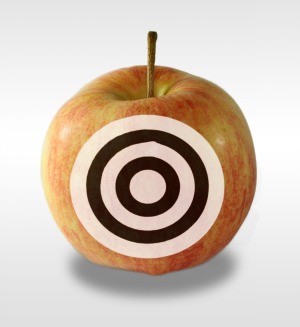 Niche Marketing as in all online marketing entails the basic marketing strategies, skills and tools. Solid, affordable tools and services can make more time for you to investigate other methods to make money on line. Here is a list of some them as a reminder to check them out, learn how to use them and apply each one for successful online marketing.
Hosting Service, Domain Name – D9 Hosting Services
Build a WordPress Website for blogging and/or sales – Learn To Blog
Find applicable keywords and phrases – Google Keyword Tool
Auto Responder Services – AWeber
Depending what other marketing strategies you are establishing online to make money, here are some really good and cost affective tool and plugin suggestions you may wish to check out or consider. Remember most tools will cost you a bit of change, but they should also save you time and money in the long run. Having the right tools for the job will make everything easier for you.
Become an Affiliate Marketer for Learn To Blog and make 50% percent on every sale.
Build an E-Commerce website (online store of products) with the WP eStore Plugin
Sell your own products and have your very own affiliate program using the WP Affiliate Platform. Provide your affiliate marketers link graphics, articles and emails. Manage your affiliate members with all of the stats and pay them all from the one program. Works as a plugin right from your website.
Create a Membership site. Manage all of your members with WP eMember – Membership Plugin.
Outsourcing some of your business duties can make time for you to do other things. Consider outsourcing some of the jobs you don't like by going to Fiverr or Warrior Forum. You can find people to do graphic designs, back linking, article writing, SEO and just about anything for very reasonable pricing.
A simple method to get a small stream of cash from your site(s) is to join Google AdSense then add Google ads to various places on you site. You get money for "Pay Per Click" which means every time someone clicks an ad link you make a small amount of money.
Niche Marketing – What is it?
Niche marketing on the internet is a great way to make money online. So what is it? Niche marketing is nothing more than choosing a category, area, topic, or "niche" and promote products related to the niche. This sounds pretty easy and it can be easy as well as lucrative if you study the niche and promote it properly. Search Engine Optimization for each page, product, posts, image, and tag are imperative to be successful.
Niche Marketing – General Information
Basically what you do is build a sales related website that is driven by keywords and phrases. Right off the bat you need to know what niche you are going to pursue. Once your resolve that, you need to do keyword and key-phrase research. Words and phrases you choose should have searches over 1000-2000, in the medium range (high range means BIG competition). Then search for available domain names using the top keyword in the name itself (this is a very important step in niche marketing).
When building your site make sure to use the keywords and tags on every page, image, product image and throughout any of the product write-ups. Full product write-ups should be at least 300 words just like any post.
Niche Marketing – Finding the right niche for you
Whether you choose a niche that you are interested in or if you are looking for the most popular niche for sales it really does not matter. The important thing about any website is that you can live with the decisions you make. Many marketers like to start out with a niche they really like working with and select each and every product that goes on the site. Probably products that they trust and use personally.
I would suggest finding a Niche that you enjoy or have a high interest in learning about. Then create a blogging website to write about your niche. As you learn more about your niche, become an expert in your field, promote yourself and your site to build traffic. Find products that relate to your niche that you use yourself and that you know will be worth while to your readers. Build your online presence and credibility in this manner, then consider building other niche product sites.
Your online credibility with your initial website will help you make sales on your other niche sites.
My site from which you are reading is my first niche website that I established in 2009 for the Internet Marketing Niche. I have an Internet Marketing Membership Site called Making Money on the Inter.net and also a "green" site called Our Green Life Biz. I make money from each of my websites as well as personal mentoring for creating an online business, operation of their WordPress Website, and loading their own money links. Building websites for clients has always been a mainstay in my business, but I really don't advertise it. When my clients get frustrated or want to start making money fast, I just offer my services for a fee. This seems to be working well for me.
Niche Marketing – Finding Products for your site.
There are a few ways to pursue Niche Marketing. The basic way where you build your own site, populate it yourself using individual products that you wish to share. This can be time consuming, especially when you are learning to use the tools and processes. Another way to get products is to apply for an affiliate account with Amazon. You can pull in whole pages of products by any category you wish to populate many pages of product into your site.
You can find products via individual websites, signing up to be an affiliate then using their graphics and links to add into your eStore. But you can also go to product listing sites like ClickBank and search for categories filled with products for your niche site.
Free Monthly Websites

One way to produce many niche sites for many streams of cash into your business is to Join Free Monthly Websites by John Thornhill and Dave Nicholson. Every month you can download entire niche website and load it into your domain for that page. They can even do that for if you wish. After one year you will have 12 streams of cash coming in. After 2 years, you will have 24 streams of cash coming in. You get the idea. Once you load and personalize the site you start making money. Check out their sales page to find out all about it. These are free niche sites already populated with great products which you get a commission from.
John Thornhill and sidekick Dave Nicholson have been the main reason for my success in internet marketing. I took John's Marketing Master Class back in 2009 and it framed all the the basic skills needed to establish myself online. He introduced me to building easy websites with the WordPress Platform, introduced me to D9 Hosting (friends of his), taught me how to create my own products to sell and how to market them in many different ways. I also learned all about ClickBank, PayPal, AWeber, all the many methods to make money online.
These guys are the real deal. True marketers that make a lot of money with their online endeavors and they are known for their candor and no fluff marketing style……NO HYPE.
Resell Right 4 You
Another good place to get products that you can sell as your own and free tools you can use in your business is a site called Resell Rights 4 You. If you click the link it takes you to a page that I where I did a writeup about it.
Kieth Alston, who is a close friend of mine, created this site. He obtains product from marketers all over the world. Many of the products he purchased with right to use them on his website.
The site is free to join with up sales to an Annual VIP access or a Lifetime VIP access. I of course purchased the Lifetime VIP access. I get discounts on the products that cost money, access to several previous months of downloads and the opportunity to provide some of my products for distribution so I continue to build my name across the internet and the world.
Niche Marketing – AWeber Autoresponder
As in any marketing that you do, it is very important to capture the name and email of your visitors to your site(s) and buyers of your products as well. These should be added to separate lists within an Autoresponder service for email marketing campaigns. One list should be for prospective buyers and the other one for past buyers. For more targeted lists you could even create buyer lists for each individual product that you sell.
Niche Marketing – Google Tools

As I mentioned earlier in this article, Keywords and phrases for any website are essential. You can increase your traffic and profits greatly simply by using tools provided for free from Google. Google Keyword Tool, Google Adwords, Google AdSense, Google Analytics and Google Webmaster are four tool tools that I could not live without. All of these tools will get your site ranked with the big boys even if you are not one of them. You can also learn from these tools just how all that ranking stuff works and how you need to change things on your site to improve your ranking. Very valuable information that can make or break your online business. By the way, the better your site ranks and the more traffic to your site equals more sales and more cash in your pockets.